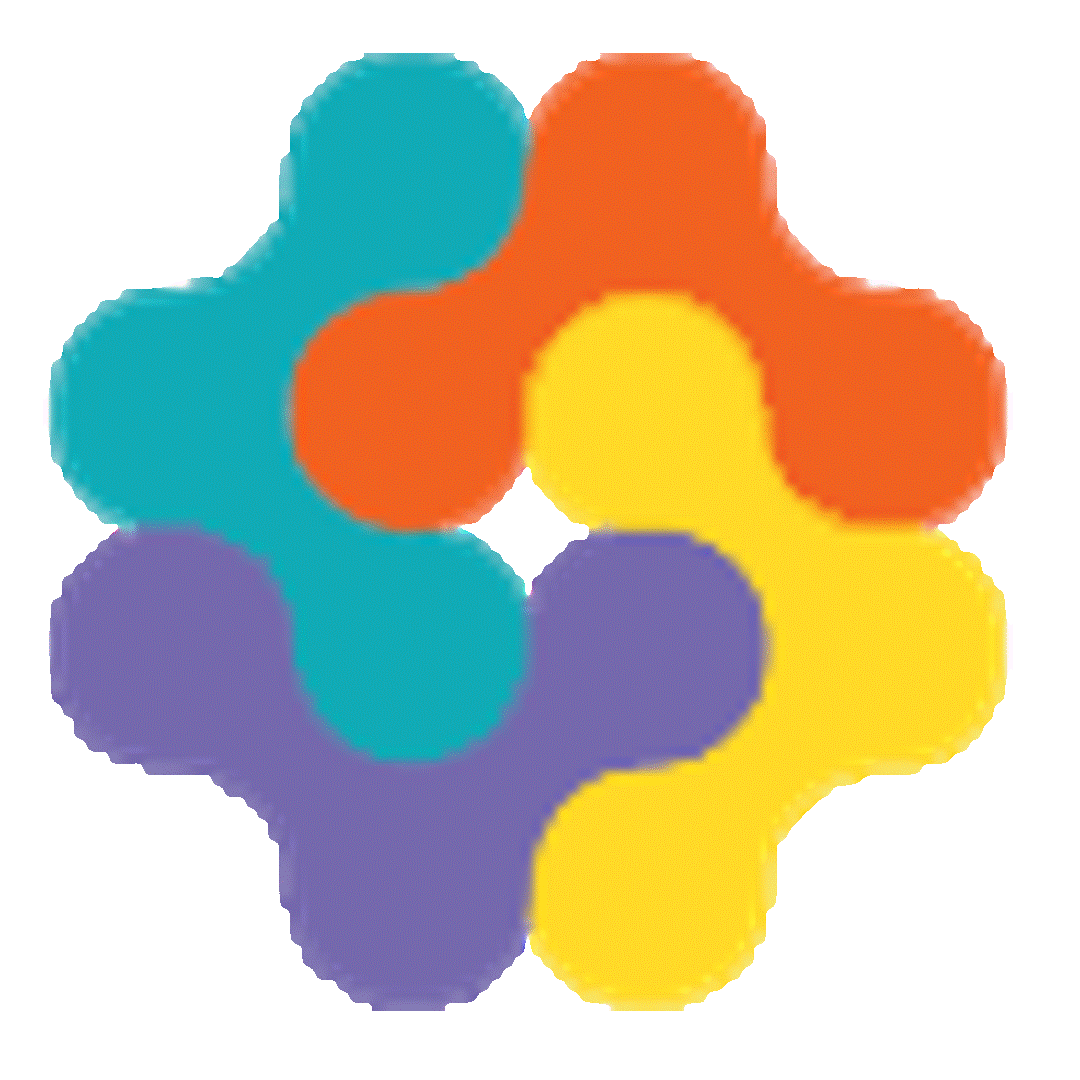 I am a dental implant surgeon based in Central London who has placed and restored over 13,000 dental implants throughout my career. I have previously used different implant systems however since 2017 I have used exclusively for my patients Osstem implants. The main reason why I decided to use Osstem products for my daily practice is that, after doing a carefully research, the quality of the implant fixtures and prosthetic components I am currently placing 1,200 per year and I have indeedexperienced minimal implant failure rate or component complications in the past 6 years. The surgical drill kits have been also game changers, I was able to expand my treatment options that I can provide to patients. I wish I have had joined the Osstem UK family sooner, I would have encounter less clinical challenges that were also the norm with the previous implant brands I used. Osstem UK has remarkably created an unparallel ecosystem for peer clinicians and dental technicians, offering outstanding continuing education courses covering all the different and latest dental implant techniques. I have also had the opportunity to meet superb Osstem users and esteemed KOL colleagues who have supported me with kindness. Costumer service of Osstem UK has been always a step ahead, extremely professional and knowledgeable of their products and they have been always available. I have indeed recommended Osstem UK new beginners peer dentists and experienced operators.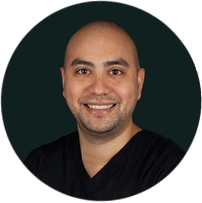 Dr Emanuele Clozza
EMC Referrals

I have been placing dental implants for over nearly 30 years. I have been associated with over 9 different dental implant companies and systems over the years. 6 years ago I was introduced to Osstem UK. I felt an immediate connection. Knowing the system was excellent I was looking for more than that. I was looking for support. I was looking for a company that would support me , my patients and students for our courses. They have never ever failed me. Firstly the system's quality assurance is second to none. The component parts fit with precision – for a competitive price we are achieving standards that are surpassed by no system I know of. Secondly, the support structure has been exemplary. The ethos of the company ensures that no customer is treated more importantly than another. The team are always available and providing many favours at the last minute – we have all been in a situation when surgery is booked and we suddenly realis that a component is missing . The Osstem team will endeavor to find or supply the missing part. Thirdly the system is very versatile allowing practitioners at any level benefit from their large array of instrument kit s. Single teeth, Bridges, Overdentures, Bone Grafting (including all biomaterials ) , titanium meshes, sinus grafting kits ( lateral & crestal) , Bone Manipulation and "All on X" ( teeth in day cases are all supported and catered for. Osstem are also embracing the digital future. They have an excellent guided kit and have an excellent support structure from technicians and dentists to help you in the analogue to digital transformation- the future is supported thoroughly. Finally Osstem have great courses. The course will help you progress in your dental implant development at your own pace and own predilections.- life long support and learning are catered for. The company has kept its family, yet professional feel – long may the relationships reign.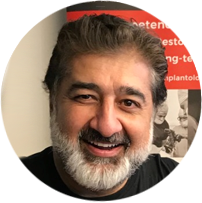 Dr Mukesh Soni
Practical Implantology

I have been involved in implant dentistry since at least 1990, so I have seen the evolution and advancement of this discipline for more than three decades. I am one of, if not the earliest users of the Osstem implant system in the UK and at one time was the largest user of Osstem implants in the UK. Therefore I have an intimate knowledge of the system but also importantly the people who are at the helm of Osstem UK, for almost 2 decades. Osstem, is now the largest implant company in the world. Osstem produces a wide range of implants and prosthetics for most indications and support this by producing a range of well conceived, designed and produced kits that enhance the quality of implant service delivery by the clinician. In this regard special mention should be made of the Esset Kit a bone manipulation kit which in my opinion is essential piece of equipment and should be available at every implant surgery. A special mention needs to be made of the Osstem UK management.. Ben Nahab is the CEO, Hass the senior sales manager and Chantel, the finance manager, ably support by the office team and crucially by the area sales managers. In my honest opinion, and experience Osstem UK provide the best, most helpful, most responsive service of ANY dental company in any sector I have ever dealt with in my 40 year career. Always willing, always cheerful, and always going above and beyond what we could reasonably and often unreasonably expect of them. I highly recommend and endorse Osstem and Osstem UK.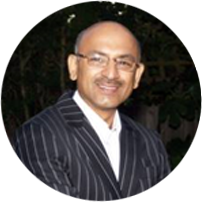 Dr Azhar Sheikh
Practical Implantology

We know titanium sticks to bone, but not all implant brands are created equal. I was introduced to Osstem in 2015-16 and have been using them ever since. In fact, my first case was a full arch all-on-4 case for the upper and lower arches. That's the confidence that the system instilled in me from day one. It's a very simple system, yet there's a whole host of possibilities within the system and will suffice a variety of your intra-oral implant applications and situations very well. Osstem is the world's most placed implant system. What can give you any more reassurance than this? This is a system which works and for me, works extremely well.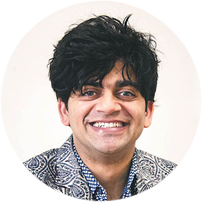 Dr Pretam Gharat
Damira Dental Studios

My name is Stratos Efstratiou and I qualified from the University of the Witwatersrand in South Africa in 1992. My wife Soula is also a dentist and we came to the UK in 1994 and opened a practice in 1997 which we sold four years ago to Together Dental. I continue to work there as a general dental practitioner concentrating the majority of my work on implant dentistry. I became interested in implants after I attended a series of hands on courses in the USA from 1999 and realised how much I enjoyed implant dentistry. To improve both my theoretical knowledge and practical skills I decided to do a postgraduate degree on the subject and achieved my Diploma in Implant dentistry from the Eastmans Hospital in 2010. I was introduced to Osstem in 2011 when Ben Nahab came to my practice to introduce the CAS kit for sinus lifts which appeared to be an amazing kit. . I found The CAS and LAS kit a predictable and safe method for crestal and lateral sinus lifts and have been teaching how to use these kits for over 10 years. The interest in courses has been tremendous and it's a pleasure to get feedback from previous cohorts and to see how the course has helped with their implant journey. If you would like to learn about sinus lifts, this course will tick all the boxes.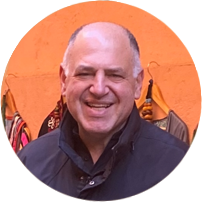 Dr Stratos Efstratiou
Together Dental

Osstem is not an Implant company, it is an extended family! My journey with Osstem started in Rome in 2014. Rather than sell some implants, they took me out for dinner. We talked about life, not dentistry. I was hooked. Since then, the parties have flowed, the learning has became FUN and Inspirational rather than a chore and my Implant knowledge expanded as did their family of supporters. Over the few years that I have been with Osstem, they have made tremendous progress in the Research and Development aspect of the system. This is the backbone of a good brand and has propelled them into the top 5 Implant organisations of the world. I have over the years had interactions with multiple Implant companies but I guarantee, Support for the end user for any Osstem implant user is second to none. A smiling Rep Hand delivering the next day has saved my skin many times [ obviously I am not the most organised person]. The Osstem obsession with teaching is something I applaud. It is evident from the multiple courses they are affiliated with and the dedication the team have to attend and represent Osstem far and wide into Egypt! I truly believe that I have made a great choice with the Osstem Implant not only in the quality of the product but also the support and my journey with them seems to have just begun a decade ago!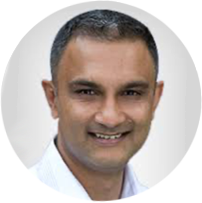 Dr Punit Shah
Alexandra Park

I have been working with dental implants for over 30 years now, having placed my first implant in 1988! This experience, together with my back ground in Periodontology has allowed me to make some key decisions where implant treatment is concerned. There are some obvious biological and mechanical considerations. These involve the credibility of the implant surface, the evidence behind this credibility, the safety of the product and long-term results of integration. The mechanical properties are important too. These implant retained structures have to survive in an environment that can be demanding and hostile. I can certainly vouch for this hardware working well in the oral cavity. I have tried at least six different Implant systems, and to my mind the Osstem implant, of which there a number of variations to suit different clinical scenarios, meets these criteria well. The products themselves, as well as a vast array of accessories within their armamentarium are a joy to use, with ease and constructed to avoid errors creeping in. I would also raise the all-important issues of service and support. I have demands placed upon me by patients who want efficient service. This has to be reflected by the company supplying the various components. Background support is essential. The implant world is hugely technical, and employees within the company need to understand comprehensively the properties of all products. I have found that service and support to be excellent with the Osstem group. It is without hesitation that I can recommend Osstem for any clinical practice.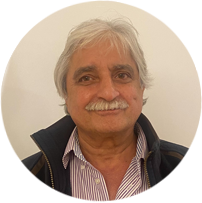 Dr Shiraz Gulamali
Serenata

Shushil qualified from the Royal London in 2000. After which he completed a two year programme and gained membership to the Faculty of General Dental Practice at the Royal College of Surgeons. He then continued his education in 2005 for a further two years to be accredited with a Diploma in Implant Dentistry at the prestigious Royal College of Surgeons of England. This qualification has been regarded as the gold standard for implant dentistry. He has completed his MSc in 2012 at the University of Leeds, with his thesis paper on the Dental Implant treatment options in the upper jaw when there is insufficient bone available. Shushil has also served on the board of the Association of Dental Implantologists (ADI) and was bestowed the honour of rebranding the ADI in 2021, with the rebranding launching in 2023. Shushil is passionate about teaching dental implants and providing help to fellow clinicians with his wealth of experience.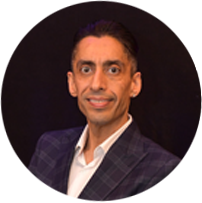 Dr Shushil Dattani
Kent Smile Studio

As a dentist, I have worked with various implant companies over the years. However, my experience with Osstem has been exceptional. Their implants are of the highest quality, and they offer a wide range of options to cater to the unique needs of each patient. The implants are easy to use, and the surgical procedure is straightforward, which saves me time and reduces stress. What I appreciate most about Osstem is their commitment to support. My local territory sales manager is always on hand to go above and beyond and available to answer any questions that I may have. My patients have been extremely satisfied with the results of Osstem's implants, which has led to positive word-of-mouth referrals and an increase in my practice's revenue. In summary, I highly recommend Osstem to any dentist looking for high-quality implants and exceptional support.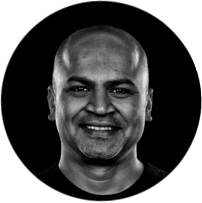 Dr Koushik Naik
Smile Orchard

Alif Moosajee is the award winning Principal Dentist of Oakdale Dental and the author of the book 'The Smiling Dentist'. He has been a GDP for almost 20 years but his personal practice is now limited to Implant Dentistry. Being at the forefront of technological advancement in dentistry, Alif has become a sought-after speaker both nationally and internationally in the disciplines of Digital and Implant Dentistry. With a mission to give back and to also help improve the standards in dentistry, Alif created his Smiling Dentist YouTube Channel and runs his study clubs in Leicester both with the aim to disseminate knowledge to his peers in all facets of professional and personal excellence. Alif has a love for communication and understands that good communication leads to successful relationships with his team, his peers and his patients in the same way that poor communication is often the reason for much conflict, frustration and can even lead to complaints. This was the inspiration for him writing his book which helps to communicate dentistry in a clear and jargon free way. Alif continues to put pen to paper, writing a number of articles, and is on to the editorial board of Clinical Dentistry and is a judge for the private Dentistry Awards.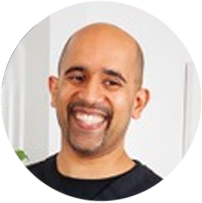 Dr Alif Moosajee
Oakdale Dental

After many years of practice as an implant surgeon I have become increasingly aware of the great superiority of Osstem's products. The kits are clear and convenient to use, with the result that potentially complex procedures are greatly simplified. This has enormous benefits for both patient satisfaction and efficient surgery. The Esset kit is outstanding as it allows a ridge as narrow as 2mm to be split easily and expanded. The LAS and CAS kits have revolutionised sinus lifts. The guided implant kit out performs any rival kit. The implants themselves come with a mount which permits precise placement, even with freehand surgery. So in a nutshell Osstem's products have transformed my day to day practice, they have boosted patient satisfaction and enhanced my practice efficiency. It's a world beater!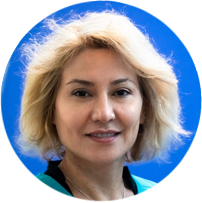 Dr Shirin Parsno
Nova Dental Care

Having been involved with Implant Dentistry for over 30 years I must admit that I do happen to be a bit of a senior citizen for sure, however it also means that I have experienced much, done the rounds and am able more to enjoy the advances in technology and thinking that makes Dental Implant dentistry in my mind the most exciting field in Dentistry. It marries surgical skills with restorative techniques and principles of occlusion and prevention and provides life changing treatment for our patients. The advances that I think have provided the most benefit to my patients are the ability to place immediate implants, immediate loading and full arch restorations along with bone augmentation techniques. I have used many systems and for the last 8 years I am pleased to have found a home with the Osstem family. Their implant system is not only very ubiquitous, it also provides solutions for almost all scenarios. Their innovations and solutions such as the Cas kit and the Esset kit are game changers. The support from the company is friendly and instant and we do all feel like family. This is essential for anyone embarking on the journey of providing Implant Dentistry within their practices. Without adequate support, training and assistance the journey can be lonely and fraught. Osstem certainly eases the way with a system that provides all solutions and which is innovative and provides the confidence to the treating clinician.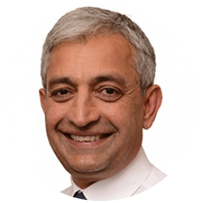 Dr Jatin Desai
Gipsy Lane

I have been involved with implants for almost 10 years now, and finding the right Implant company with the right support is key to a successful relationship we form with our patients. I have now been with Osstem for most of my implant career, and I have been blessed at all times by their support, their knowledge, and more importantly, the 'family atmosphere' they've created when looking after their clients. I am impressed by the system, the ease of use of its application and the number of prosthetic and restorative kits that helped facilitate not only simple, but more complex cases such as ridge splitting with augmentation and sinus lifting areas. Being one of the largest companies in the world, Osstem hosts a number of European and International conferences across the globe, bringing like-minded individuals together along their journey of Implant learning and being exposed to notorious and extremely knowledgeable speakers presenting on topics that are applicable to us in everyday implant surgery. I'm very fortunate to be supported by my rep Sarah, followed by Ben and Hassan, and if anyone is looking to start out in the field of implantology, they only have to look no further because Osstem will provide you with all the answers you're looking for. Thank you guys for being part of our careers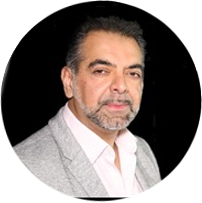 Dr Shaam Shamsi
Horizons Dental Practice

Worked in various hospital posts before moving to general practice in 1995. 1997-1999 I became a member of the L.D.Pankey Association, attending and completing various courses in Implant Dentistry, Occlusion and Restorative Dentistry. And gained my first certificate in implant dentistry from the ITI institute. I have been pacing and restoring dental implants since 1998 and have placed over 10,000 implants and completed many sinus floor grafts, lifts and bone grafting cases since. 2001-2002 I became a diplomate of the Tatum Implant Institute in the UK for comprehensive and advanced implant surgery. Successfully completed a 2 Year Diploma program in Advanced Oral Implantology, University of Lille2, France. Experienced in the provision of ALL-on-x full mouth implant bridges. Experienced in the provision of immediate implants, bone manipulation and sinus grafting and lifting, also al types of block and particulate grafting using various biomaterials. I was a clinical mentor in the one-year advanced implantology courses with Nobel Biocare and Implantium UK. I was the postgraduate dental tutor for north East Lincolnshire from 2008 till 2014 for the Yorkshire and Humber deanery organizing all postgraduate educational activities in the region. I am a passionate teacher and mentor; I mentor many young dentists and surgeons in various disciplines of general, restorative and Implant Dentistry in the UK and abroad. I continue to update my knowledge by learning more advanced techniques by various renowned surgeons in the UK and worldwide.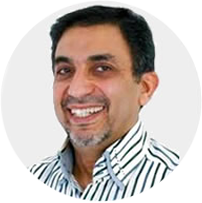 Dr Sam Mohammed
Wolds Dental Studio

I qualified as a BSC Dental Scientist in 1989. i graduated as a dental surgeon with honours in 1995 from the University of Pretoria. In 1999 I was awarded a Postgraduate Higher Diploma in Dentistry (oral and maxillofacial surgery), which he again graduated with honours. I have extensive experience in implant dentistry and my special interests include Cosmetic Smile Makeovers and Implant Dentistry. I have been placing implants since 1999. My vast experience in Digital Dentistry includes Digital CadCam dentistry and Computer-Guided Implantology. I have extensive experience in Dental Anaesthetics and over 25 years experience in IV Sedation. Having furthered my education in Advanced Implant Dentistry and functional Occlusion, I have taken on the role of a teacher and mentor for dentists with an interest in implant dentistry. I am approved as a mentor by both the Association of Dental Implantology UK and the International Team for Implantology. I am a course co-director of the Digital Dental Academy UK. I am a highly respected lecturer and mentor and enjoy teaching and developing new workflows to improve the patient's experiences. I am an Assistant Professor in the Digital Dental Department at the College of Medicine and Dentistry Birmingham. I am the Vice President of the International Digital Dental Academy.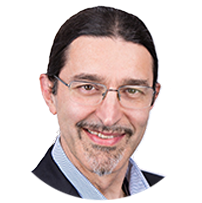 Chris Lefkaditis
Hellesdon Dental Care

I provide implant and prosthodontic services to the practice. I qualified from King's College London in 1998. I have since completed the arduous and highly acclaimed MClinDent specialist training from the Eastman Dental Institute. I am a talented and dedicated clinician whilst also being highly approachable. My skills have been able to deliver life changing results to our patients.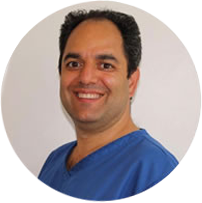 Jean-Jacques Khamis
Hornsey Dental

Since 2005, I have been practising oral surgery and implantology. I can also attend to bone regeneration techniques, soft tissue regeneration, prosthetics and general restoration. I have trained across Europe, allowing him to learn from some of the most prominent specialists. I have taught implant and advanced bone regenerative surgery around several locations in England.