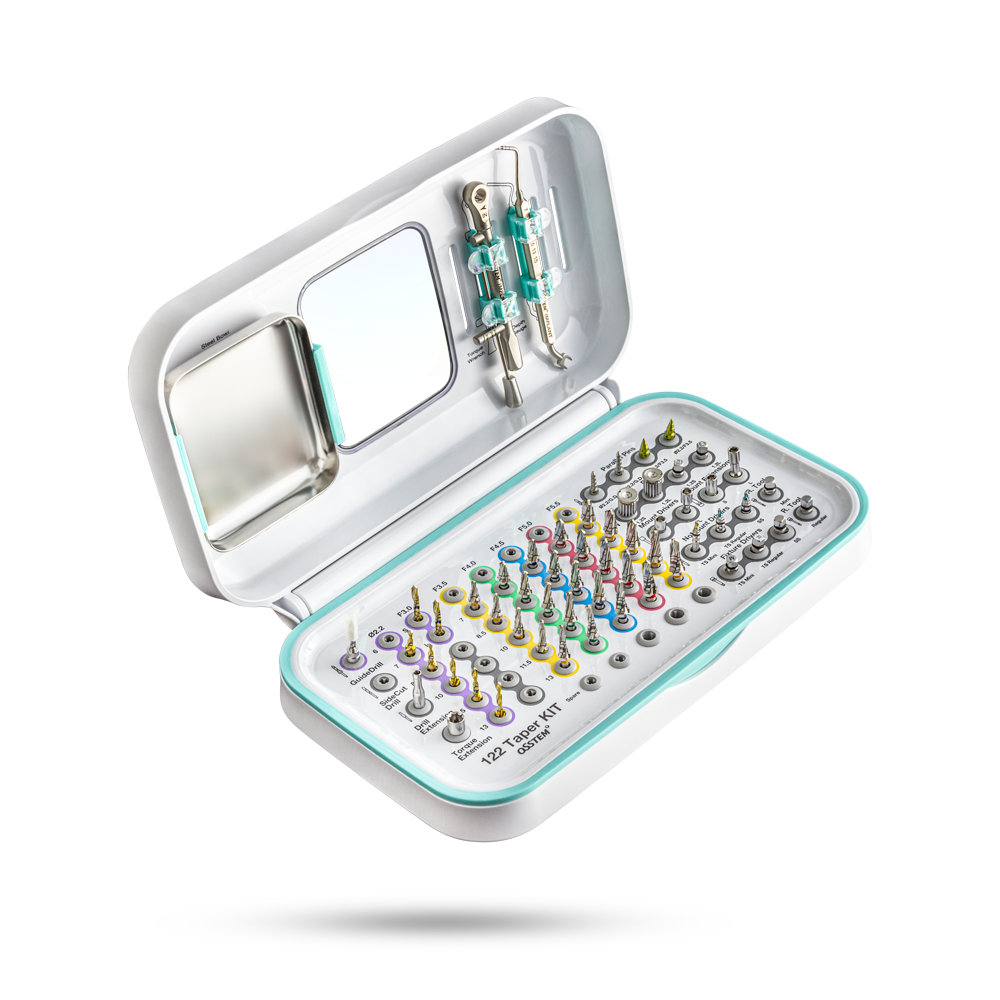 122 Taper Kit
Accelerated Surgery in Two Steps!
Complete Implant placement in 2 easy steps with Osstem's 122 Taper Kit.
The innovative 122 Taper Kit is sure to save you valuable chairside time while decreasing treatment complications.
Treat more patients in less time with a safe surgical kit.
Why 122 Taper Kit?
Efficient
Optimized surgical kit to place taper implant (Ø 3.0, 3.5, 4.0, 4.5, 5.0, 5.5)
Less Chair Time
Reduced chair time compared to other surgical kits and cassettes
Simple to Use
Incomparable user convenience with a simple drilling sequence
Convenient procedure in 2 steps
Soft bone (D4) implants can be completed in 1 step
Normal bone (D2 & D3) implants can be completed in 2 steps
Hard bone (D1) implants can be completed in 2 steps



What makes the 122 Taper Full Kit so special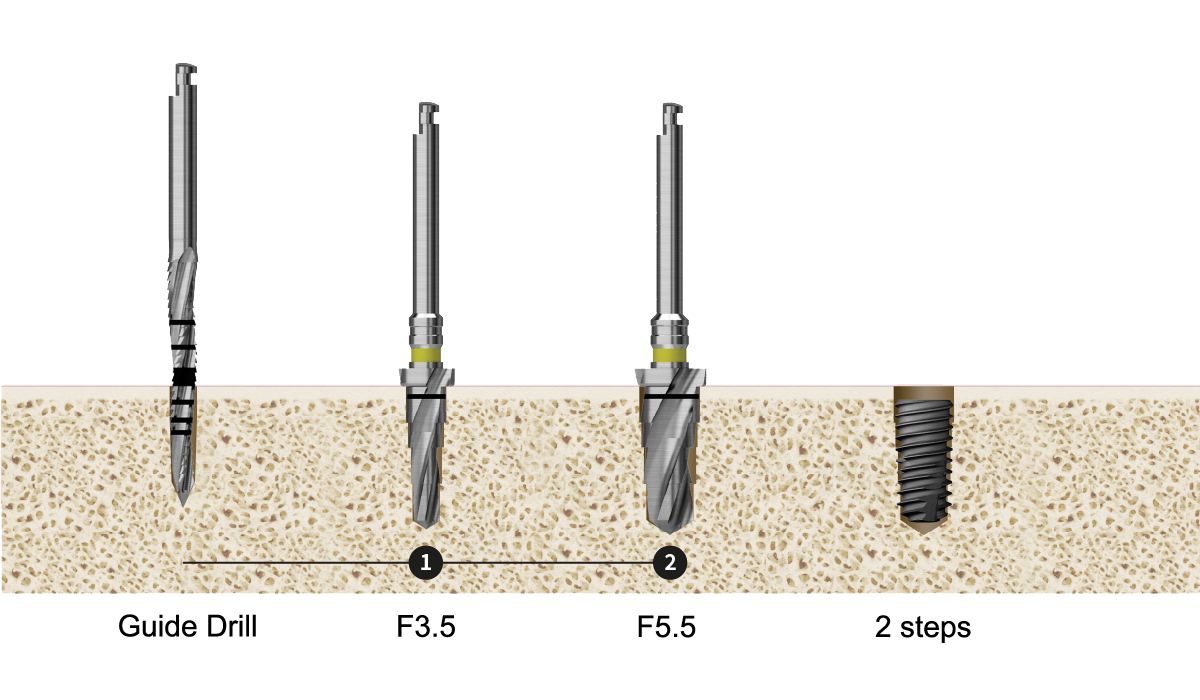 Increased user convenience
Simple and convenient procedure that can be completed in up to 2 steps as cortical drilling is not necessary
Excellent Drilling Power
Maximizing drilling power with distinguished drill design and excellent manufacturing technology, which leads to avoid intermediate drilling with smoother and faster drilling results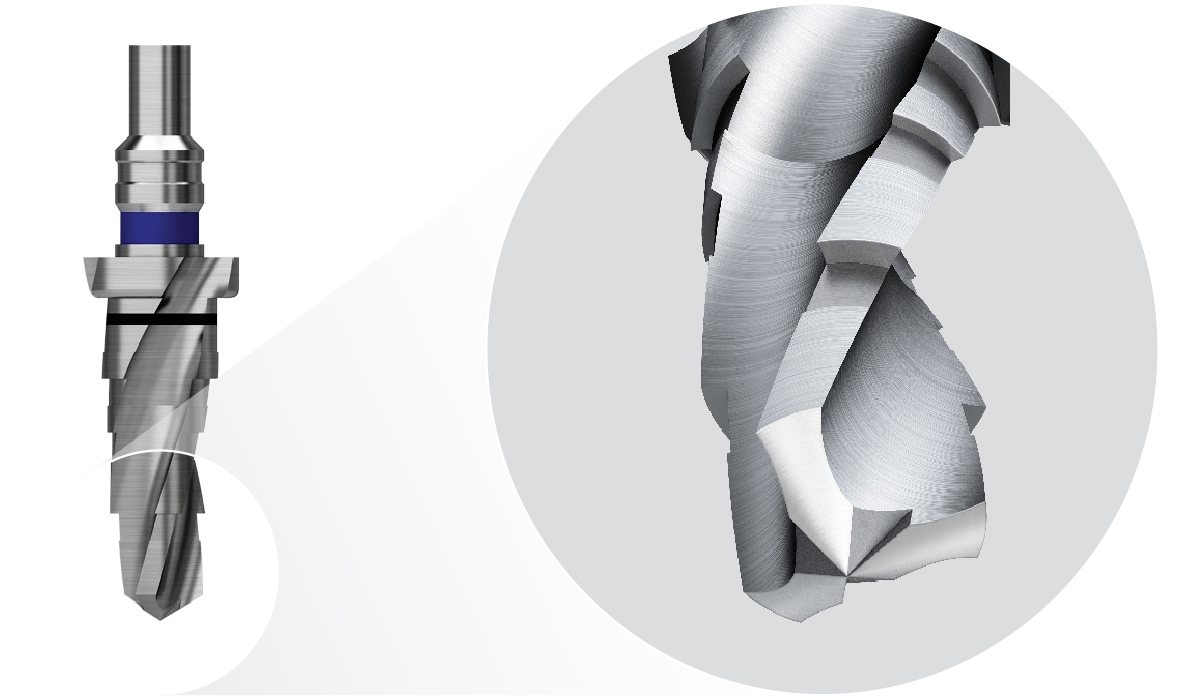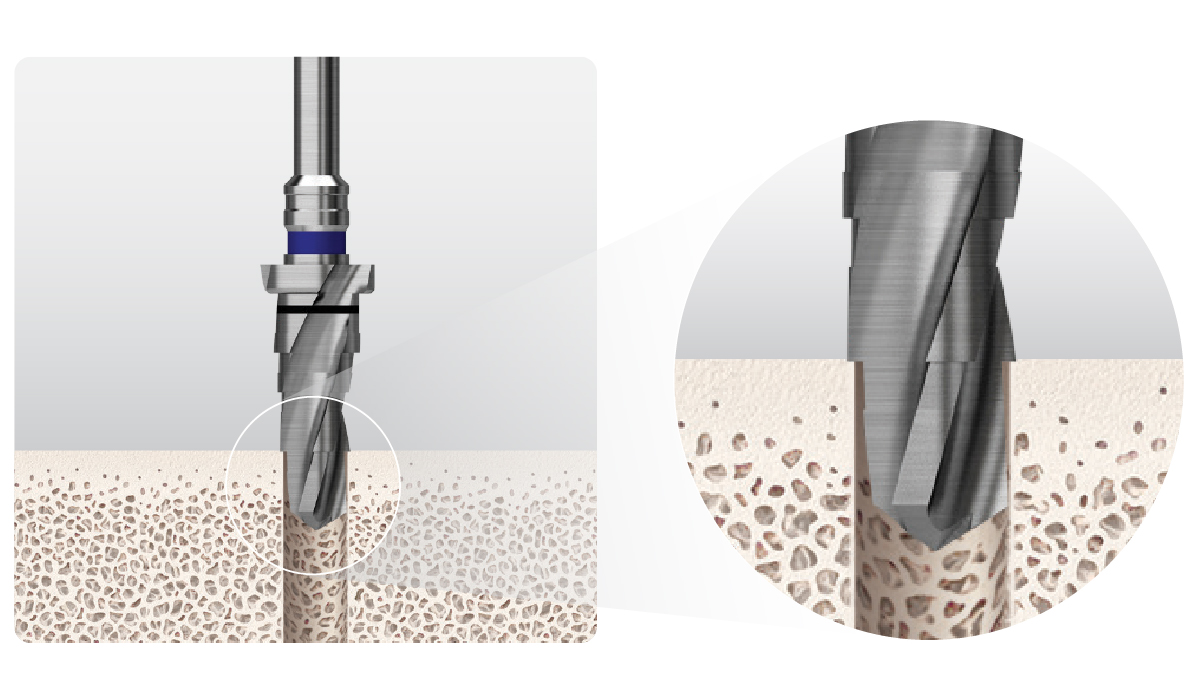 Prevent Drill Bouncing
Multiple shaped taper drill also functions as pilot drill and this prevents bouncing during drilling
Prevents Bone Heating
Excellent drilling power leads to skipping intermediate drilling which prevents bone heating by maintaining low drilling temperature