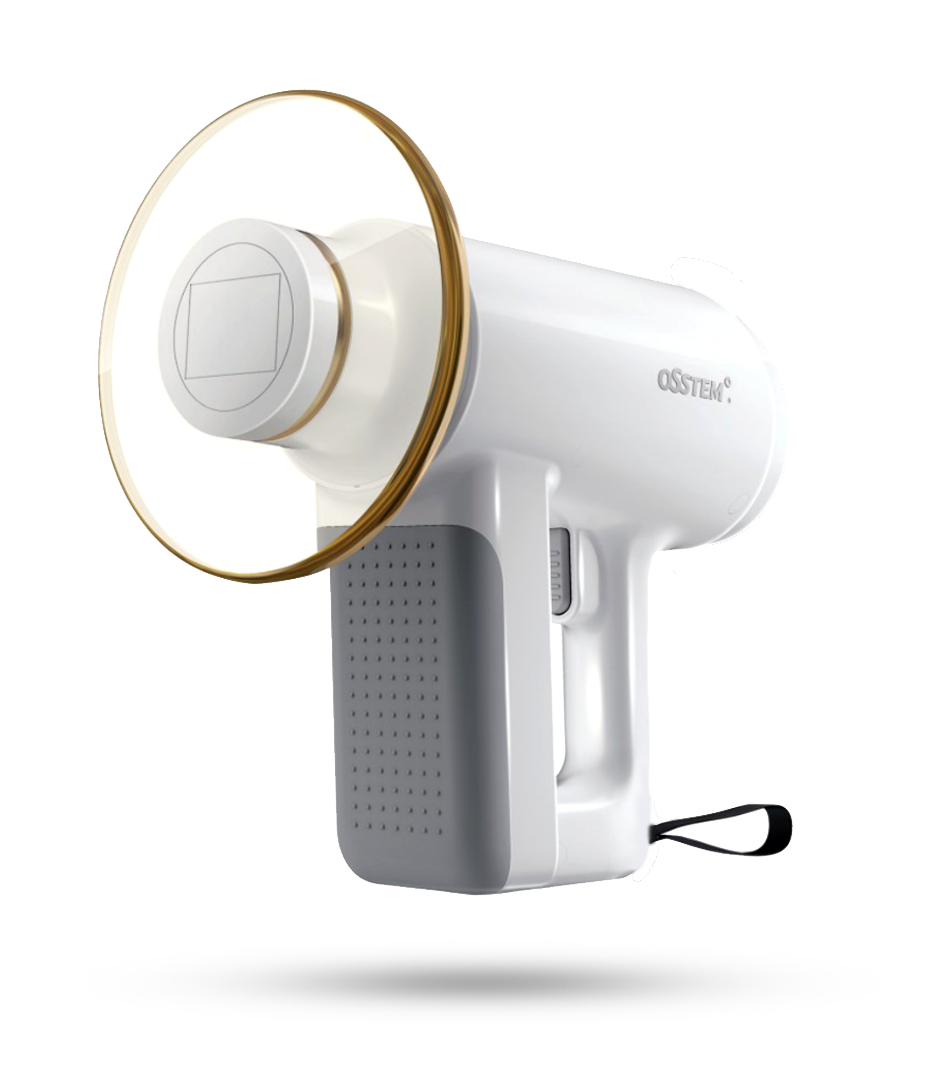 Portable X-Ray
Clear Image! Light Weight!
Clear Image
Light weight (approximately 1.5kg)
High efficiency battery
Download Brochure
Why Portable X-Ray?
Very Light
Due to the light weight (1.5 kg), it is much more comfortable to work and the device can be held comfortably with one arm
Efficient Battery
Thanks to a high-capacity battery, the device only needs to be charged once a week with normal use (30-60 images per day)
High Image Quality
Image quality corresponds to the standard X-ray process with significantly simplified handling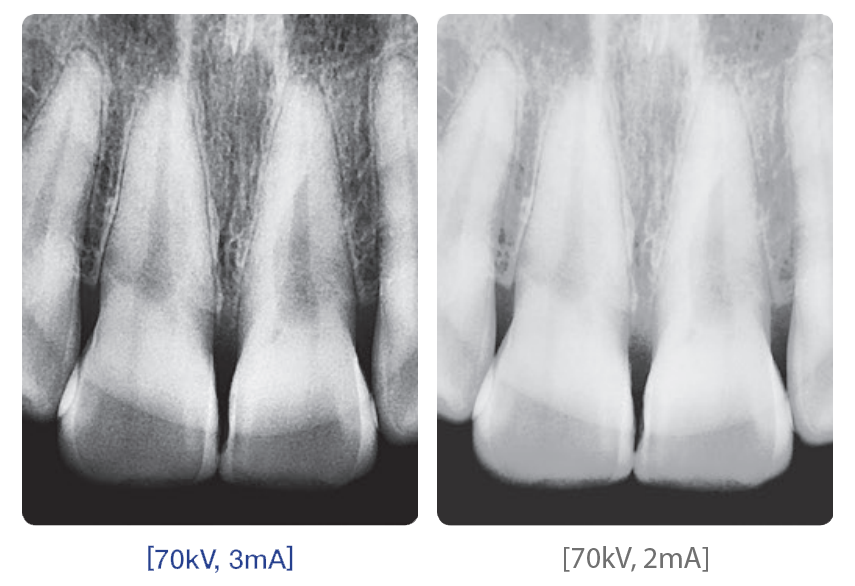 Clear Image
As clear as standard X-ray (70 ky, 3mA)
Clarity enhanced by FOCAL SPOT (0.3mm)
What makes the Portable X-Ray so special?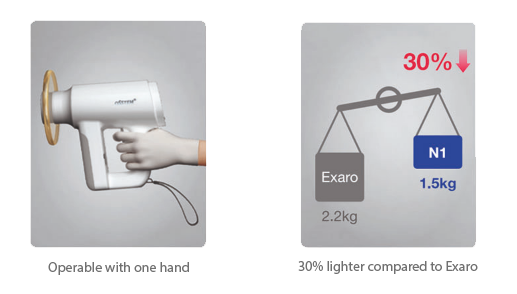 Easy To Use With One Hand
No wrist strain or fatigue
A weight of only 1.5 kg
Intuitive Screen
Relevant information always at a glance (e.g. patient information, working hours)
Operable LCD display with a viewing angle of 150°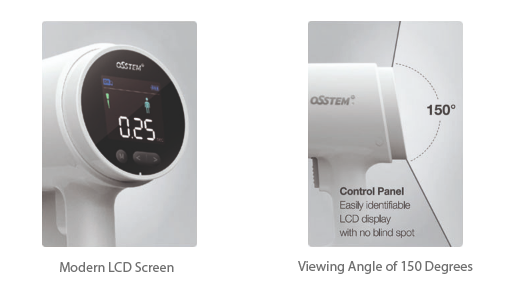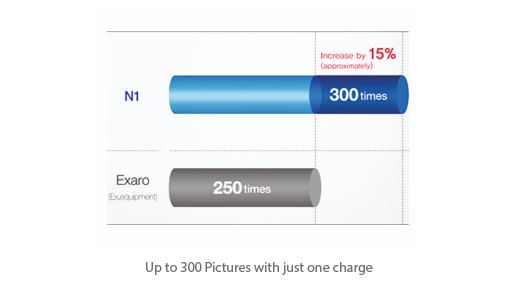 Recharge Only Once A Week
With a standard use of 30-60 images per day, the device only needs to be charged once a week
Thanks to the high-performance battery, up to 300 pictures can be taken with one charge