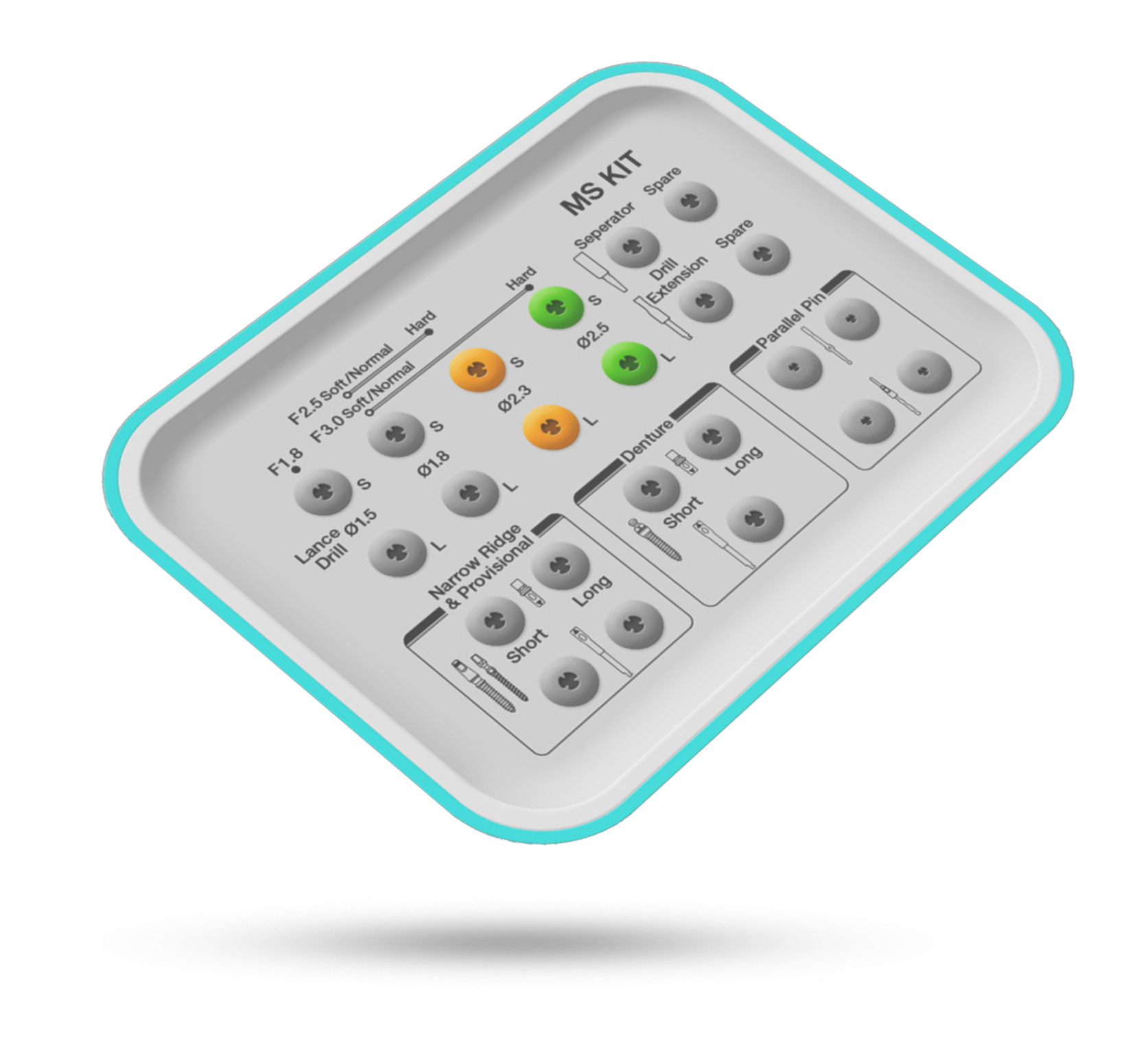 MS Kit
Narrow Ridge Surgical Kit.
Specifically used for MS Implants.
Used in areas where the bone is narrow (small interdental spaces).
Why MS Kit?
Perfectly Designed
Specifically developed for MS implants
Simple
Easy to use even in closely spaced teeth
Convenient Path Check
The drilling path can be easily checked and corrected with parallel pin
Simple Drilling Sequence
Simplified and convenient by minimizing the number of drilling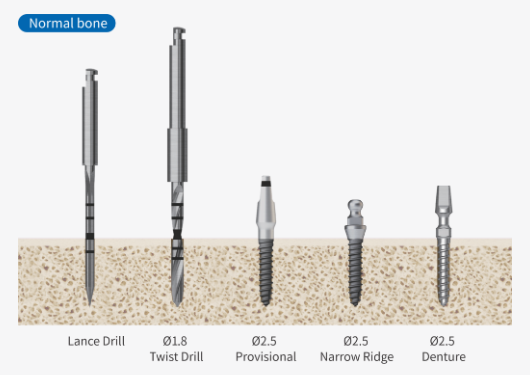 Convenient when designing anterior prosthetis
Designed to protude when bone resorption occurs in the anterior region
Perfectly Designed for MS Implants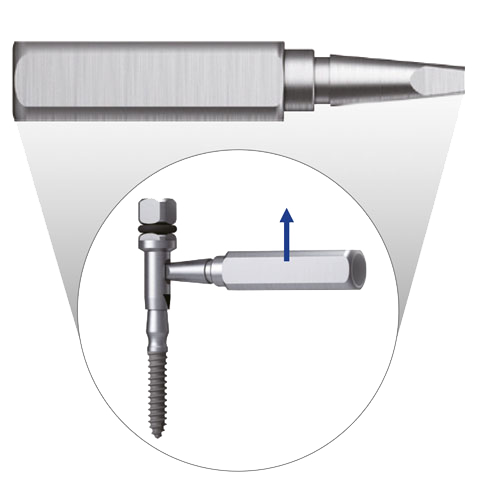 Driver Separator
Is used to seperate the driver if it jams during implant placement.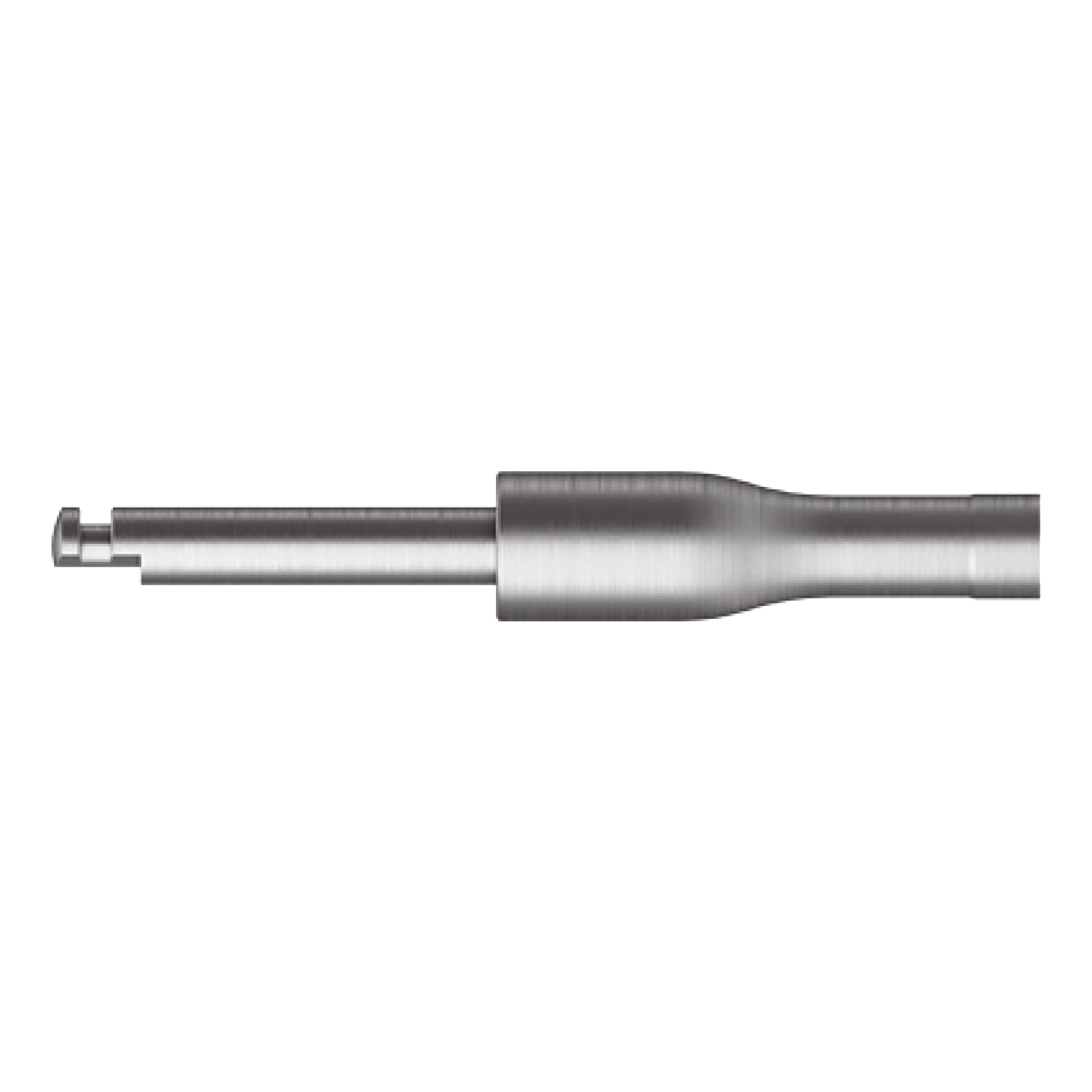 Drill Extension
Extension of drill and other handpiece tools (16.9mm).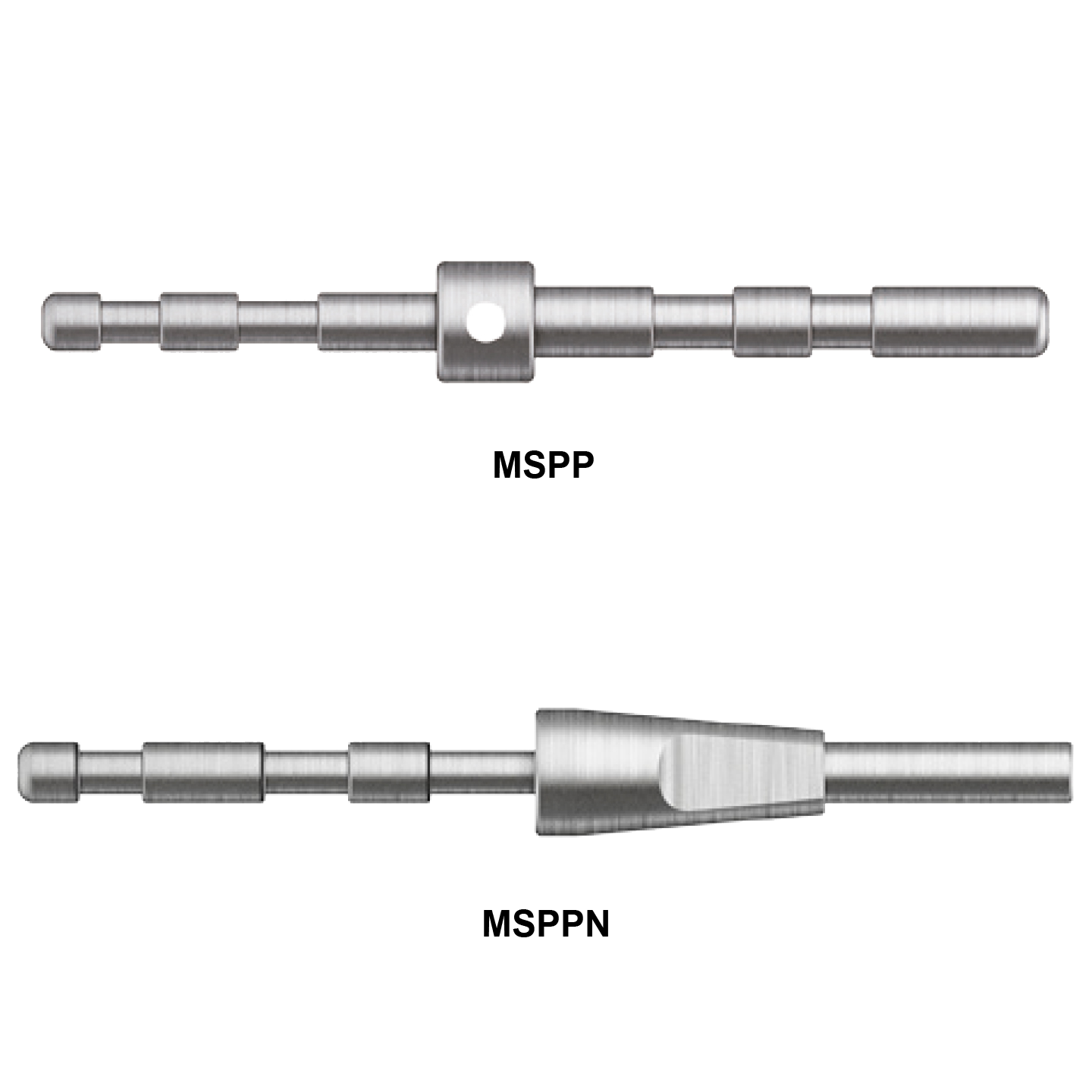 Parallel Pin
A tool to check if the drilling hole is formed with desired depth and path after initial drilling.
MSPP: Bottom part diameter Ø1.5 / Top part diameter Ø18.
MSPPN: Bottom part diameter Ø1.5 / Top part shape is the same as MS Narrow Ridge.
---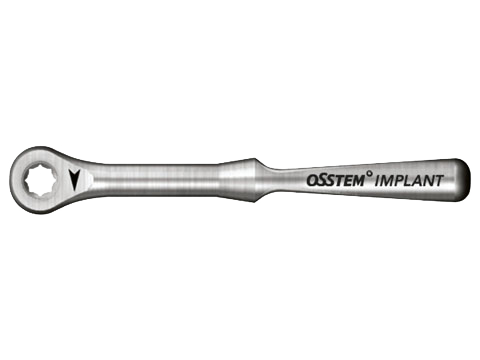 Ratchet Wrench
Wrench that can apply torque without restriction
Be careful of internal damage of bone or implant when excessive torque is applied
---
Torque Driver / Machine Driver
Exclusive driver for narrow ridge type & provisional type
Use triangle marking to align with the flat surface of implant head
For narrow ridge & provisional type and denture type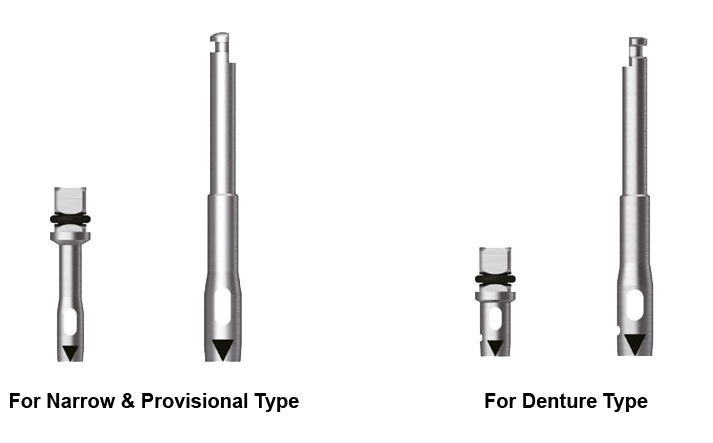 ---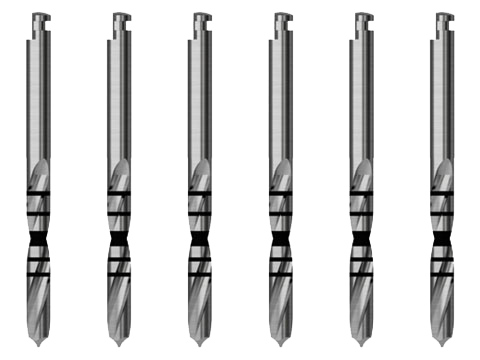 High Quality Twist Drills
Straight Non-stopper drill
Specification : Ø1.8 – S/L Ø2.3 – S/L Ø2.5 – S/L
Recommended speed : 1,200 ~ 1,500rpm