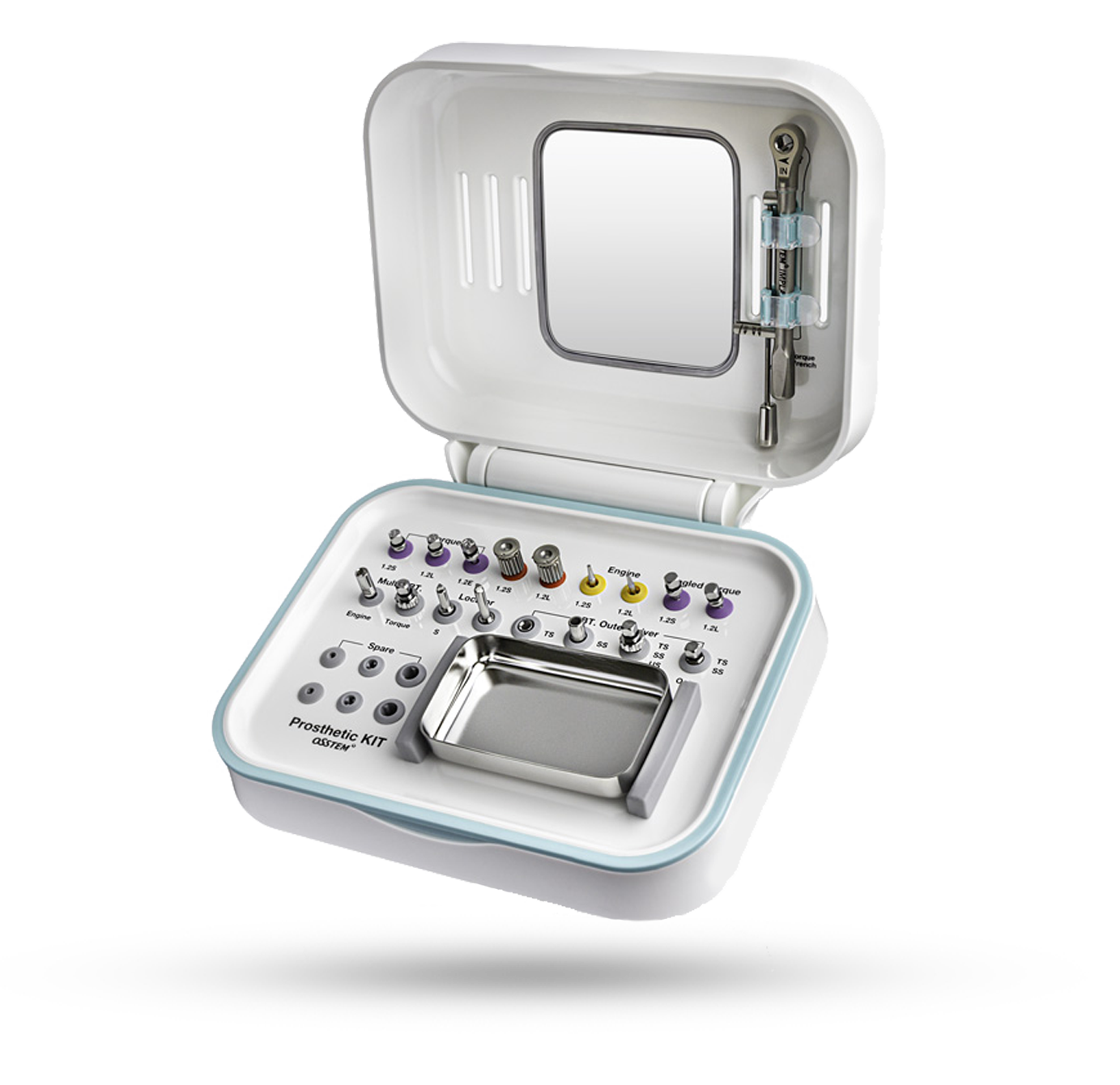 Prosthetic Kit
For restoration of all Osstem's Implants including full arches
(Multi unit abutments, convertible abutments, rigid abutments and locators)
Why the Prosthetic Kit?
Reliable Solution
Reliable and safe restoration for the ideal placement of the whole range of attachments of HIOSSEN ET Implant System and all Osstem's Implants.
Angle Torgue Driver
20 Degree Angle torgue driver makes it easy to access and manipulate posterior implant screw and abutments.
What makes the Prosthetic Kit so special?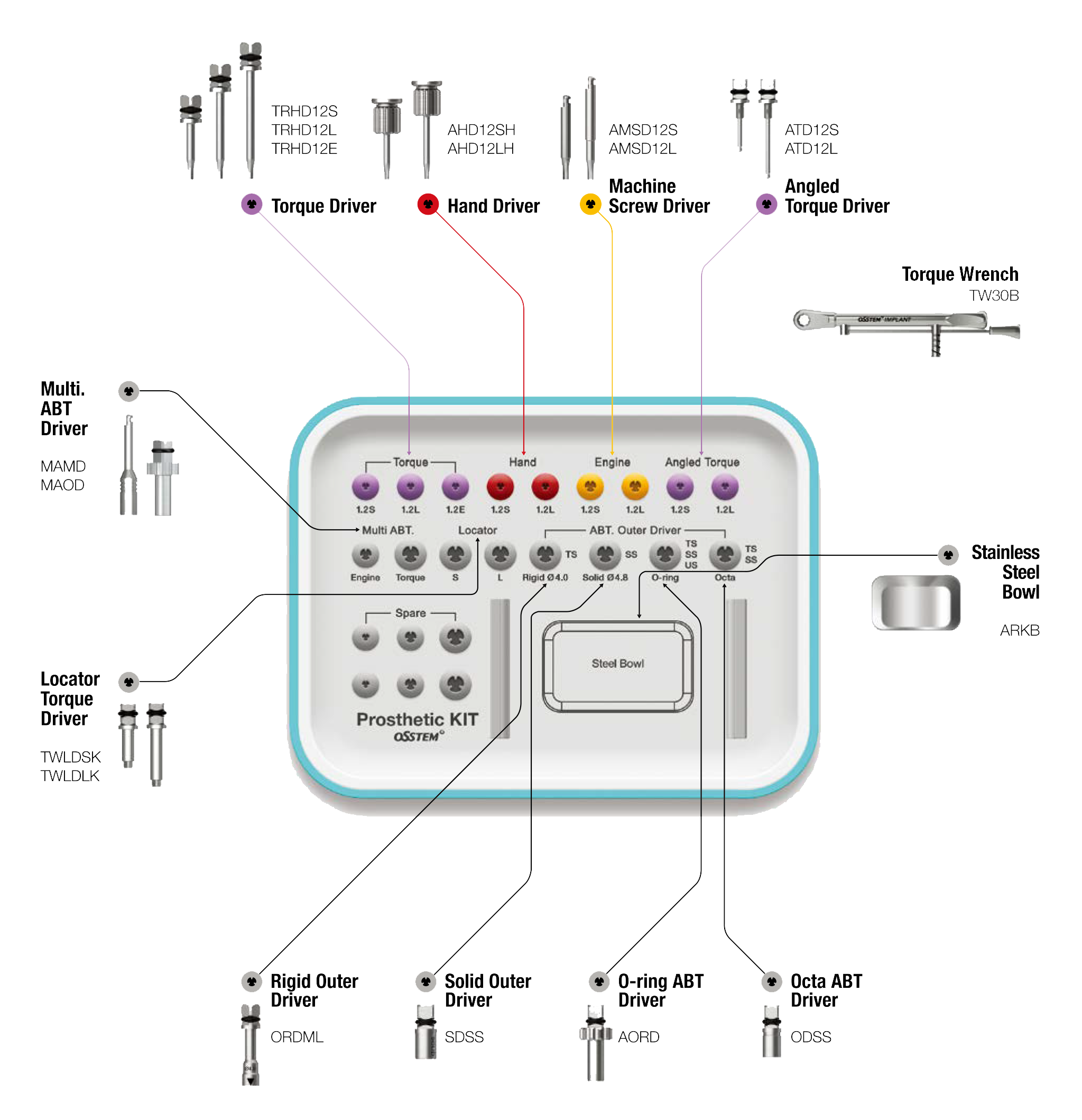 Reliable Solution
Reliable and safe restoration for the ideal placement of the whole range of attachments of Hiossen ET Implant System and Osstem's TSII, TSIII and TSIII Ultra Wide Implant System
Angle Torgue Driver
20 Degree angle torgue driver makes it easy to access and manipulate posterior implant screw and abutments